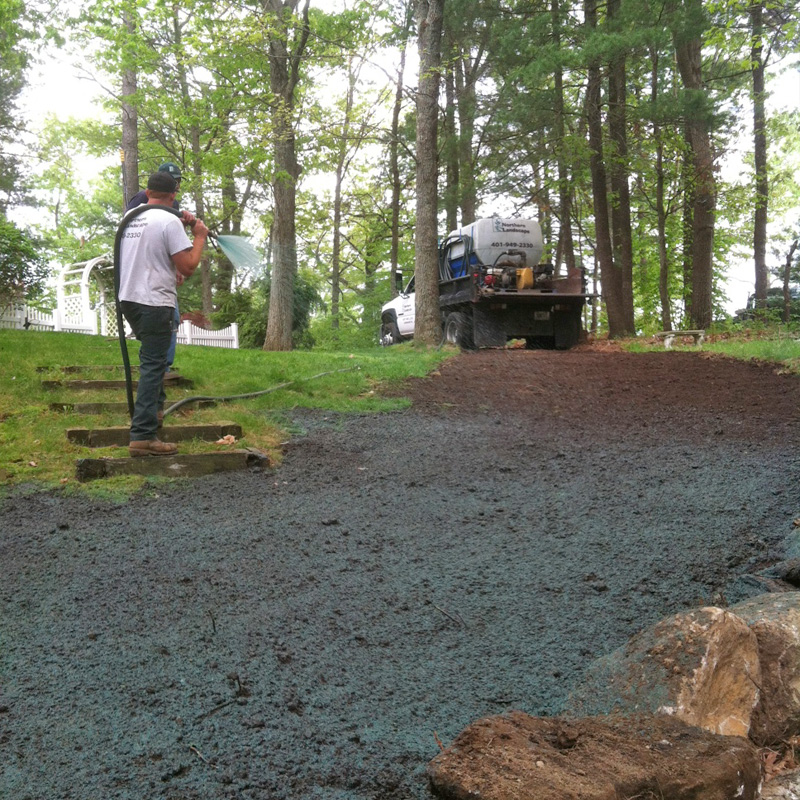 Hydroseeding
Hydroseeding is the fastest and most cost effective way of planting your new lawn. Northern Landscape Corp. uses the highest grade of grass seed mixes and additives to provide you with a lush, green lawn within weeks of planting.
The hydroseeding process begins with preparation of the soil. Power raking loosens the soil and removes any existing weeds and plant material in the case of a lawn renovation. Power raking is also used on newly graded lawn areas to prepare the loam for hydroseed.
Once the soil is prepared for hydroseeding, the mixture is prepared. Water, fiber mulch, seed, fertilizer, tackifier, and weed control are mixed into a slurry and spayed. Once sprayed, the wet fiber mulch slurry bonds to the soil and provides the seed with a water retaining, blanketing coat, which protects the seed from erosion.
Services:
New Lawns
Lawn Renovation
Erosion Control